The next Board Meeting is Thursday, October 27, at 12:00pm, Sampson County, location TBD
W. Brooks Matthews, Harnett County Commissioner
Mid-Carolina Board of Directors Chair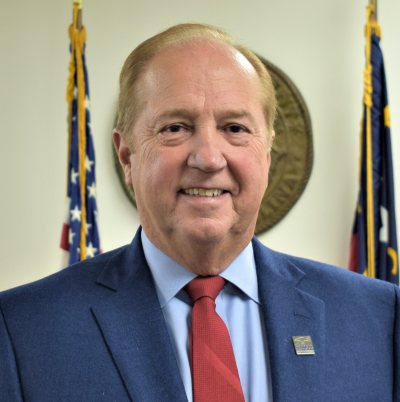 W. Brooks Matthews was elected to the Harnett County Board of Commissioners in 2020, representing District 3. He served as Chairman from 2020-2021. As a Commissioner, Matthews will serve on the Harnett Properties Corporation and Harnett County Parks & Recreation Advisory Committee. Matthews attended Campbell University, where he earned his Bachelor of Science degree in 1976 and Masters of Education degree in 1979. In 2012, he earned an Education Specialist postgraduate degree from North Carolina State University. Matthews has over 40 years of experience in public education in Harnett County. In his career, he has served as a teacher, coach, athletic director, and principal at various Harnett County schools.
Since 2014, Matthews has been Deputy Superintendent with Harnett County Schools.
He has been an active member of his community by serving on the following Boards and Committees in the past: North Carolina High School Athletic Association Board of Directors, Campbell University Alumni Association Board of Directors, Harnett County Habitat for Humanity Board of Directors, and Boys & Girls Club of Central Carolina: Robin Paige Club Advisory Board. Matthews is a long time resident of Harnett County and resides in Buies Creek with his wife, Rosa Maria. He has three children, Maria, Jennifer, and Heather, and six grandchildren.
Martin Jones, Town of Stedman Mayor
Mid-Carolina Board of Directors Vice Chair
Martin Jones currently serves as mayor for the Town of Stedman . He was elected in 2018 and is currently serving his second term. Jones served as a commissioner for the Town of Stedman for five terms from 1998 until 2017. He retired from Dupont on June 30, 2013, and started his current employment as a Logistics Manager with DAK Americas on July 1, 2013.
Jones currently serves on the RTAC for Cumberland County as Vice-Chairman, on the Mid-Carolina Regional Council executive board of directors, and as the Mid-Carolina Regional Council representative to the State Council of Governments.
He and his wife, Emily, have three daughters, Summer, Leah and Natalie, who all graduated from North Carolina State University. Summer is currently in business with her mom at Johnson Florist in Stedman.
Jones enjoys all athletics, specifically golf and NC State University softball. Leah and Natalie achieved athletic scholarships to play Division 1 softball at NC State University.
Chris Coats, Town of Coats Mayor
Mid-Carolina Board of Directors Member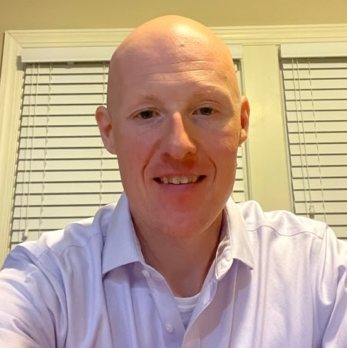 Chris Coats currently serves as mayor for the Town of Coats. He was elected to the position in 2017. Prior to serving as mayor, he was a Coats town commissioner from 2015-2017. He earned his Bachelor of Science degree from Methodist University, as well as a Master of Business Administration from Methodist University.
Coats is the General Manager for Coats Cabinets. Prior to this role, he served as a Management Trainee and Service Supervisor for Cintas Corporation, and an Admissions Counselor for Methodist University.
Coats is active in his community, serving as the Chairman of the Harnett County Mayors Committee, and a Board of Director for the Coats Museum. He has also served as a Board of Director for the Coats Area Chamber of Commerce.
He and his wife, Anna, have a son, William.
Dr. Jeannette Council, Cumberland County Commissioner
Mid-Carolina Board of Directors Member
Dr. Jeannette M. Council was appointed to the Cumberland County Board of Commissioners in 2000 and elected in 2002. Her current term expires in 2022. Dr. Council served four terms as the board's vice chair and chair.
As a member of the Cape Fear Valley Hospital System Board of Trustees, Dr. Council served on the Planning Committee, Executive Committee, Compensation and Investment Committee, Nominating Committee and Diversity Practice Committee.
Dr. Council served as the Board of Commissioner liaison to the Mental Health Board, Cumberland County Action Program, Cumberland County Partnership for Children, Library Board of Trustees, Air Quality Stakeholders Commission, Transportation Advisory Committee, Criminal Justice Partnership Advisory Board, ABC Board, BRAC Regional Task Force, Mayors' Coalition, Fayetteville/Cumberland County Chamber of Commerce and Fayetteville/Cumberland County Economic Development Corporation Board of Directors. She served on Cumberland County's Facilities, Policy and Finance committees and was appointed to the Board of Health and Southeastern Economic Development Commission. Dr. Council served on the Board of Directors of the Mid-Carolina Council of Governments and received the M.H. "Jack" Brock Memorial Award.
Dr. Council was elected as the N. C. Association of County Commissioners District 6 and At-Large director and served on the Association's Public Education and Human Services Steering Committees. She was appointed co-chair and chair of the NCACC's Legislative Goals Committee. Dr. Council also served on the National Association of Counties Human Services and Education Steering Committees and as Secretary, President-Elect and President of the Women of NACo.
Dr. Council served as chair of the N. C. Association of Black County Officials' Scholarship Committee and received the North Carolina Association of Black County Officials' Outstanding Member of the Year Award. She was designated as an Honorary Trustee of Fayetteville Technical Community College and the Board of Trustees, and recognized by the Ft. Bragg Area Chapter of Delta Sigma Theta Sorority as one of the Top Ten Community Diamonds.
Dr. Council has been involved in various professional and civic organizations to include serving as the president of multiple educational organizations; president of the Fayetteville State University National Alumni Association; member of the FSU Foundation Board of Directors; member of the State Board of Community Colleges and Zeta Phi Beta Sorority, Inc. She served on the N. C. Democratic Party Executive Committee and was a super-delegate to the 2012 Democratic National Convention.
Dr. Council attended Cumberland County Schools and graduated from E. E. Smith High School and Fayetteville State University. She received an M.S. degree from Indiana University, an Ed.S. degree from East Carolina University and an Ed.D. degree from South Carolina State University. She attended the University of North Carolina at Chapel Hill and is a fellow of the Duke University Institute of Politics.
Dr. Council's professional career includes positions as an elementary school teacher, assistant principal, acting principal, elementary supervisor, curriculum coordinator and federal programs coordinator.
Dr. Council is married to Thomas Council, former president of Council Real Estate, Inc., and has a grown son, Melvin, and a grandson, Thomas Council, III.
Sue Lee, Sampson County Board of Commissioners Chairperson
Mid-Carolina Board of Directors Member
Sue Lee and her husband founded and continue to operate Precision Tool & Stamping, Inc. in Clinton, NC. They employ approximately forty people, two of whom are their sons that graduated from North Carolina State University with degrees in mechanical engineering. Before that, Lee was employed with a local hospital as an accountant for ten years.
She served as PTA president and other roles for several terms as her children were growing up, as well as serving on the Clinton Area Foundation of Education Board. She was on the stewardship committee for First Baptist Church for twelve years, serving as co-chair for some of that period.
In 2014, Lee was elected as the first female commissioner on the Sampson County Board of Commissioners. She also served as vice chair of the board for seven years. Lee was elected to serve as chair in December of 2021. She is running unopposed in November 2022 for the board of commissioners' seat. Lee currently serves as the Fire Commissioner of Sampson County as well.
Lee was elected to serve on the Mid-Carolina Board of Directors in 2014 and continues her service on this board, serving as vice chair last year.
Lee currently serves on the Business Alliance Advisory Group with Congressman David Rouzer's office.
She also serves on the CoAEMSP advisory board for Sampson Community College.
Lee was awarded the Order of the Long Leaf Pine award from the governor's office for significant contributions to her community.
Grayson Spell, Town of Autryville, Mayor
MId-Carolina Board of Directors Member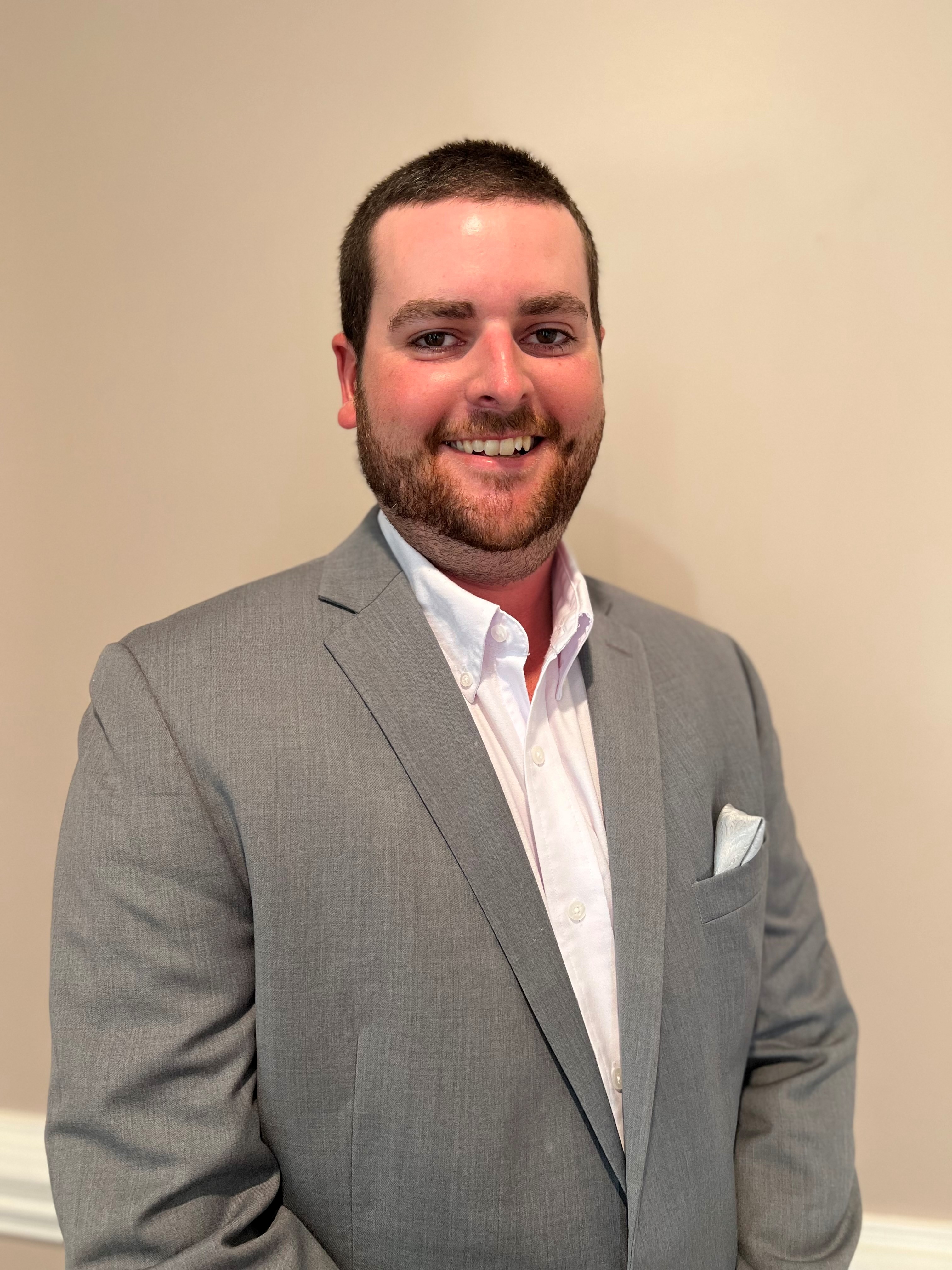 Mayor Grayson Spell earned a Bachelor's degree from UNC Charlotte in 2016 and is a licensed Civil Engineer and Unlimited Electrical Contractor. After living in Charlotte and Cary for several years he returned to Autryville, where he was born and raised. With his wife, Taylor, he discovered his passion for service and making a difference after being elected to the Autryville Board of Commissioners in 2019, and then as the youngest mayor in the town's history in 2021. In his free time he enjoys mowing grass and traveling with his family.